About Us
At Global Fraud and Forensics Consultants Limited (GFF), we deploy cutting edge fraud detecting techniques in carrying out investigations to ensure our clients are protected and better positioned to manage incidences of fraud or prevent their occurrence
We Are Professional and Thorough
We carry out Forensics, Fraud Investigations and Forensics Audit by teaming up with close local associates whose useful fraud insight, knowledge of local bureaucracy and confidential networks help to drive the Audit and Investigation process forward in due time.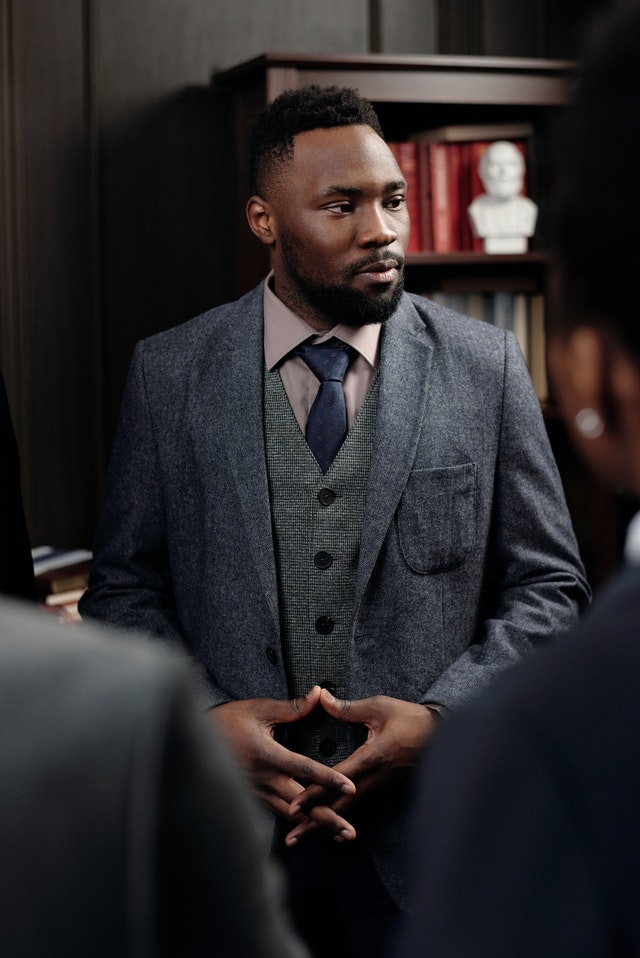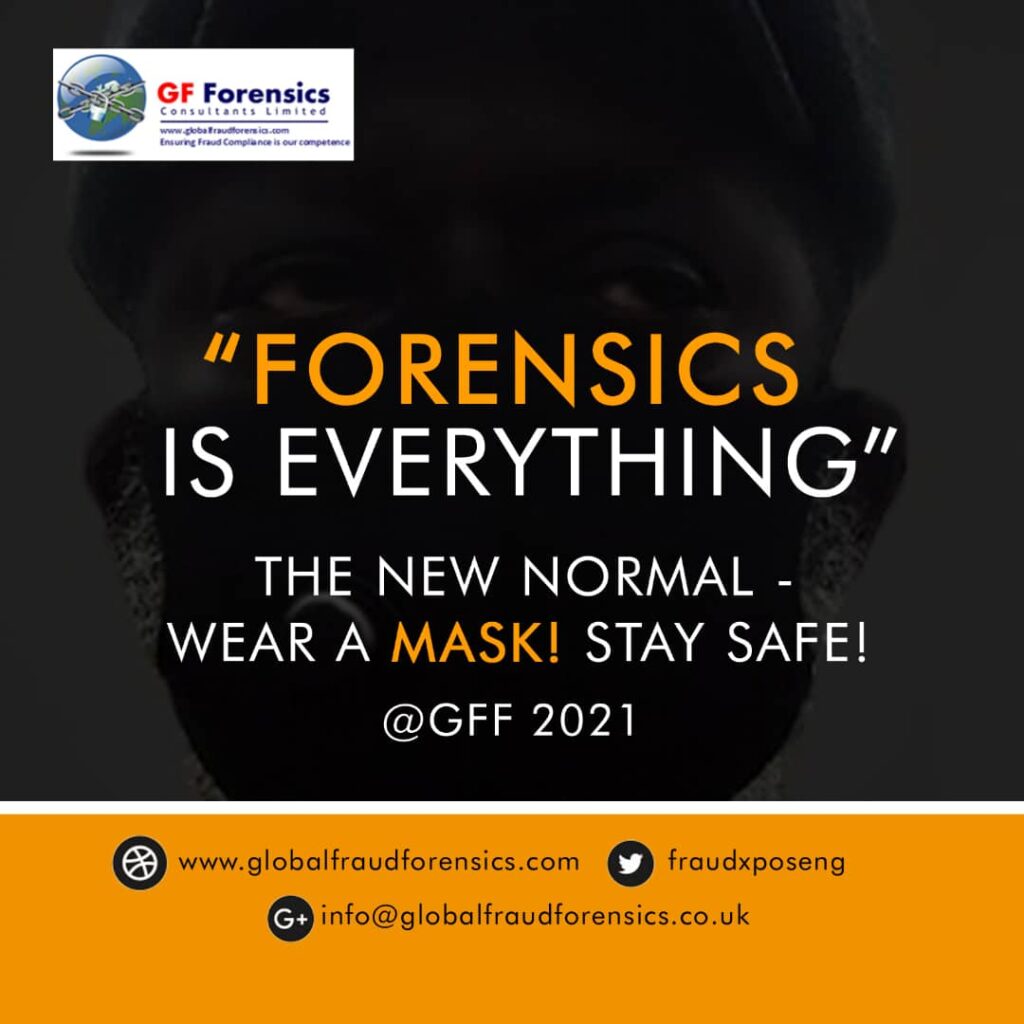 Our Driving Force
Setting up GF–Forensics was inspired by the combined job experiences of the founding partners in Fraud Management, Compliance, Audit and Forensics Detection. With over 30 years of combined professional experience working with public, private and not-for-profit organisations.
Our brand essence in GFF is a special mix of Ingenuity, Integrity, Persuasion and Smart fraud technical skills.
---
Our Expert Team
Our team of experienced industry professionals and fraud consultants offers clients the best compliance and fraud consulting services
Adewale Banjoko B.Sc, CFE, Accredited Fraud Telecoms Professional UK
Principal Fraud Consultant
Ade Banjoko is one of the world's top 25 fraud consultants with over 20 years' experience in fraud management, security, risk, compliance, and watchdog tracking solutions in industries as diverse as banking, outsourcing, and telecommunications. His practice also extends to investigations, forensics, intelligence gathering and law enforcement privacy management.
Ade went into full time consulting with Global Fraud & Forensics Limited as the Principal Fraud Consultant after working as a Software Compliance Manager at American Online International, Senior Data Fraud Analyst with Cable & Wireless UK. In the latter role, he was responsible for ensuring compliance with the principles and regulations of the Communications Act 2003.
Ade pioneered the fraud management and forensic unit at MTN Nigeria where he implemented the first fraud management solution in Nigeria and was instrumental in developing the first GSMA Fraud Forum in Nigeria where he served as the Chairman of the GSM Africa Fraud Forum for six years. He was responsible for the monitoring of telecommunications services and electronic interaction for any misuse as defined by the Nigerian Communication Commission's GSM regulations.
Ade has professional qualifications in telecommunications fraud from the United Kingdom (TUFF) and has also been a Certified Fraud Examiner (CFE) for over 20 years. He is also a Certified Software Manager with experience in combating piracy and counterfeit of DVD and Information Technology Software.
More recently, he facilitated various training programs for the Nigerian Police Force. Ade has been involved in developing critical software solutions such as an enterprise software solution for real-time, two-way, communication with a proven track record of saving money, time and lives and the first anti-fake news detection software.
Ade's work experience in several countries within Africa, Europe and the United States affords him a key global perspective in helping private and public sector organizations in addressing issues of security, fraud, forensics, procurement, and transformation.
Felix Rwang-Dung, CISA
Principal Revenue Assurance Consultant
Felix has a proven track record as a dynamic technology assurance advocate and project risk management professional. He is an accomplished professional and has managed diverse teams and projects with work experience spanning the UK and West Africa (Lagos and Accra).
Over the course of his professional experience, he has championed various projects for startups, blue-chip companies and multinational businesses in transformation consulting and industry-specific projects, delivering on various business assurance operations and enterprise risk management services across diverse sectors including at MTN Nigeria.
Before joining MTN Nigeria, his work experience spanned technology consulting, information systems auditing, security and control assessments of complex business environments. He was responsible for managing client project teams that designed and developed scripted programs that automated audit objective processes for client organizations.
He also worked with Deloitte & Touche London, UK as an experienced hire specialist for the Technology Media and Telecommunications (TMT) industries, and as a Project Director for HORD Limited in the area of management of business development and strategy.
Felix possesses professional competence in the execution of client projects, third party assurance and management of strategic partnerships with gravitas. He has exceptional experience in working with and communicating across all levels of project management effectively. To accomplish success on these projects, Felix assessed complex technology environments to proffer the best solutions to achieve management objectives and deliver best-practice technology integration strategies.
Felix currently serves as a member of Domain Name Policy Committee of the Nigerian Internet Registration Association (NIRA) as well as the Assistant General Secretary of the Life Coaching Association of Nigeria (LCAN). He is also a director at Nutritional Halal which focuses on addressing the out-of-school feeding crisis.
Olumuyiwa Green, MCIPM, ACFE, MIACP
Principal Fraud Strategy Consultant
Mr Olumuyiwa Green is an excellent professional with a proven track record of working within the private and public sectors. He is passionate about customer service, quality assurance, crime prevention and proffering solutions. He has a total of over 20 years' experience in various HR, Customer Service, Business Development communicator, Law enforcement and Communication positions.
Following a Masters degree in Human Resource Management in 1994, he worked with a number of organizations in the UK, amongst which are Brent Council (Personnel Department), Nichols Employment Agency and the Metropolitan Police Service where he spent seven years with various stints in the Communications, Forensics, and Training Departments.
Mr Green's work at the Forensic department of the Metropolitan Police Service was part of a personal development initiative. He is a certified Forensic photographer having passed the crime scene photography assessment. As a trainer with the Metropolitan Police, he designed, developed and delivered training to new civilian staff.
Mr Green runs OPASS Limited, an HR/Security Management firm, as the Managing Director/CEO and was engaged as a Consultant on the Lagos State Government Emergency Command and Control Centre (also known as the 112/767 project). He designed, delivered and assessed the training for emergency call agents and dispatchers for other agencies (including but not limited to the Rapid Response Squad (Police), the Fire Brigade, the Ambulance Service (LASAMBUS), LASTMA, SHEMU, LASEMA, and other agencies. He designed the software (CRM) and defined the business processes used for deployment in the command and control centre in Lagos State.
Mr Green is a Member of the Chartered Institute of Personnel Management of Nigeria (MCIPM), a member of the Association of Certified Fraud Examiners (ACFE) and also a Member of the International Association of Chiefs of Police (IACP). His passion is adding value to crime prevention and resolution.
He won an award from the Commissioner of the Metropolitan Police (UK) for "Outstanding Achievement" in 2002 and has several Quality Service Awards to his credit.
Adediwura Sowande, ACA, CISA, CFE
Senior Fraud Lead Consultant
Prior to this, Adediwura worked for over 10 years at Airtel Nigeria, one of the leading telecoms companies in Nigeria in various managerial and senior roles in fraud, forensics, internal audit and risk management. In her last role at Airtel, she led her team to consistently achieve 100% monthly fraud control compliance score throughout 2014 to 2015 financial year.
She trained for about six years at Oyelami Soetan Adeleke and Co. (Chartered Accountants) where she was involved in various consulting assignments, after which she worked with the Computer Warehouse Group for about two years as the pioneer internal auditor.
Adediwura, a graduate of Accounting from Obafemi Awolowo University, Ile-Ife, Nigeria is also a Certified Fraud Examiner (CFE), an Associate Member of the Institute of Chartered Accountants of Nigeria (ICAN), and a Certified Information Systems Auditor (CISA).
She has attended various leadership training programs which include the Emerging Leaders Program and Strategy Execution at The Lagos Business School, Nigeria and also recently concluded training on Project Management risk issues experienced by businesses.
Her areas of interest include recommending business improvement solutions to control risk issues experienced by businesses. She enjoys mentoring teenagers and young adults to focus and achieve their goals.
---
Let's Work With You
Contact us today for best-in-class fraud and security consulting services
---
Our Address
The HORD Ltd (Logamon office), inside Orchid Hotels premises, Dreamway Africana way, Off Lekki-Epe Expressway 2nd Toll Gate. Lekki, Lagos
Our UK Address:
58 Cuthbert Gardens
SE25, 6SS
Call Us
+234-809-802-7322
+44-752-778-7195
Email Us
Subscribe To Our Newsletter
Sign up to our newsletter for the latest updates fraud and security advisory

Global Fraud Forensics provides professional fraud consulting, compliance, and revenue assurance services to businesses across several industries.
Our Services
Fraud Consulting Service and Background Checks
Fraud & Security Training
Fraud Investigations
Forensic Solutions
Fraud Reporting
Fraud Management and Revenue Assurance Solutions