Contact Us
Let us work with you to achieve your fraud compliance and revenue assurance objectives
Send A Message
We are glad you are here. Please use the form below to contact us. We will respond to your message shortly. Thank you.
You can also reach us through the following channels or visit our office

Call Us
+234-809-802-7322
+44-752-778-7195

Email Us

Our Address
The HORD Ltd (Logamon office), inside Orchid Hotels premises, Dreamway Africana way, Off Lekki-Epe Expressway 2nd Toll Gate. Lekki, Lagos
Our UK Address:
58 Cuthbert Gardens
SE25, 6SS
---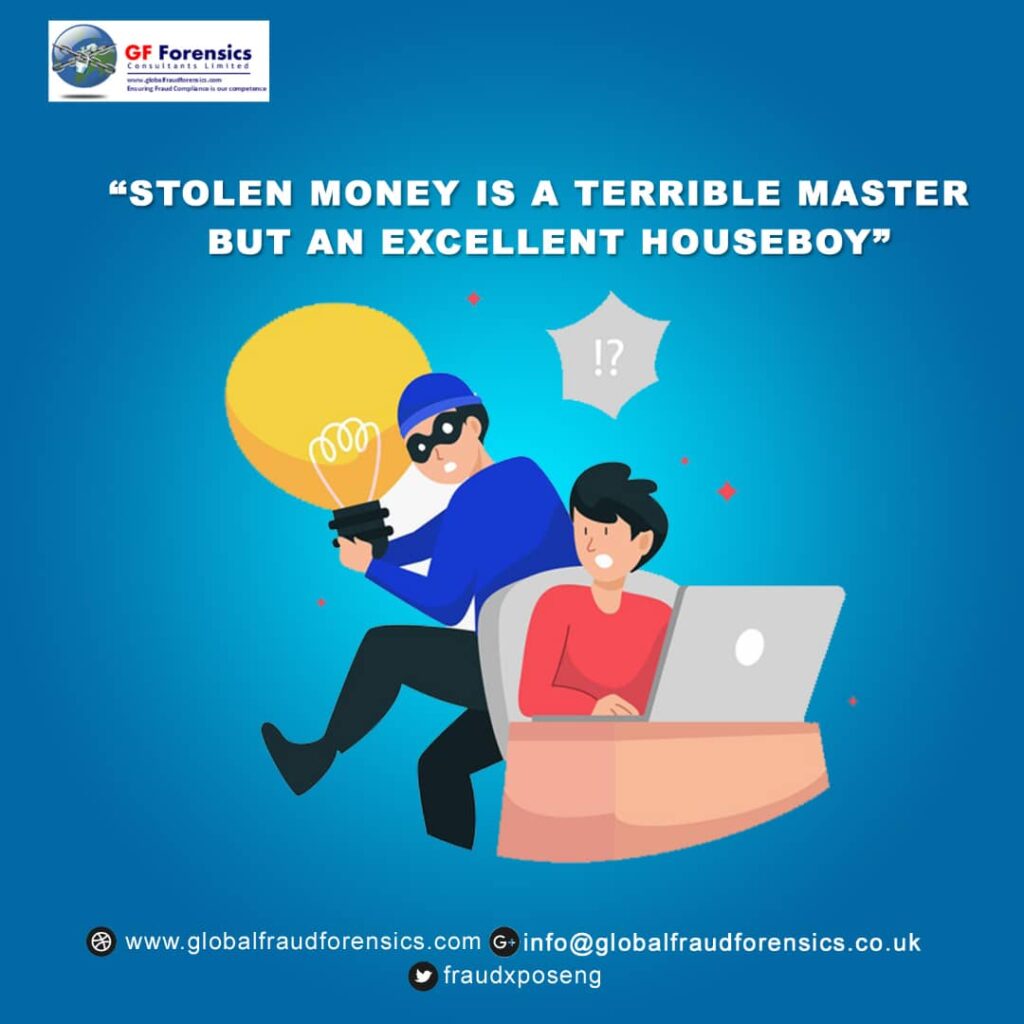 A Word to the Wise
The "rewards" of fraud seem pleasurable until the perpetrator is discovered. Those who fall to its allure end up in unpleasant circumstances.
Subscribe To Our Blog
Stay in touch with us to get latest news and updates from us.

Global Fraud Forensics provides professional fraud consulting, compliance, and revenue assurance services to businesses across several industries.
Our Services
Fraud Consulting Service and Background Checks
Fraud & Security Training
Fraud Investigations
Forensic Solutions
Fraud Reporting
Fraud Management and Revenue Assurance Solutions